Improve the Indoor Air Quality in Your Home Today!
At Baker's Residential Experts, we have a variety of products and services to help improve the indoor air quality in your home, by removing dust and dander, improving odors, and even reducing bacteria, viruses and mold circulating in your home. If you have concerns about indoor air quality or would like to know how to improve poor air quality, please contact us today to meet or speak with a comfort specialist.
Featured Ionization & Filtration Products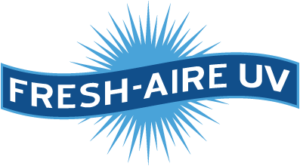 We are proud to offer the most advanced whole-house air treatment system—APCO-X is the result of ten years of APCO development. It revolutionizes indoor air quality with significantly improved performance, functionality, and reliability.
APCO-X combines UV-C light and our proprietary EverCarbon™ cells to safely reduce odor-causing VOCs and biological contaminants. For further protection and removal of particulates, consider adding a Fresh-Aire UV Purity Low Profile polarized HVAC filter to your system.
Call now for more information:
We Offer a Variety of Products to Fit Your Home's Needs